You should try this iconic Aussie food at least once in your lifetime
Australia is a popular holiday spot that has various customs, cultures, and tasty local food. You can find a variety of yummy iconic food choices that meet the preferences of all people. In this article, you can learn about few delicious food items that you must try when you visit Australia.
Meat pies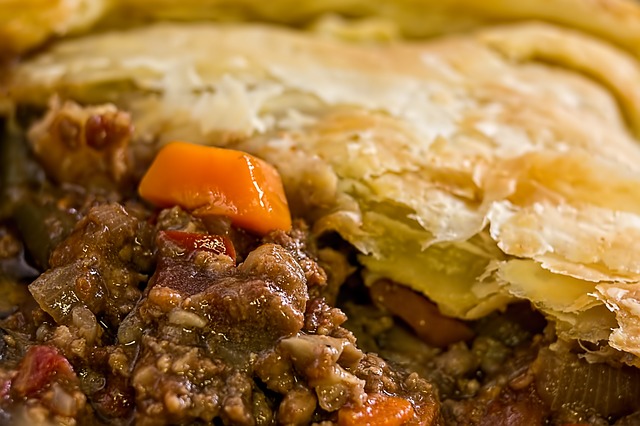 Whether it's a social gathering or a simple breakfast at home, this traditional pie is over the menu of all occasions. This pie is hand-sized with mincemeat, topped with tasty tomato sauce. There is a range of pies like butter chicken pie, gourmet version, beef curry pie, and more.
Pumpkin soup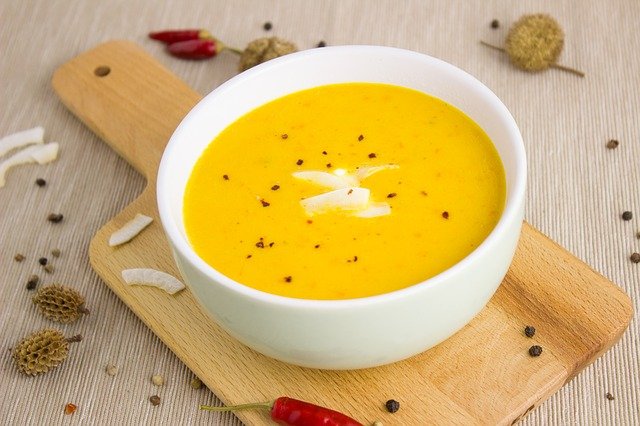 Australia is not only famous for seafood and meat, but also offers yummy vegan dishes like pumpkin soup. It is served during the colder months. You can find authentic versions, such as adding Granny Smith apple.
Fairy bread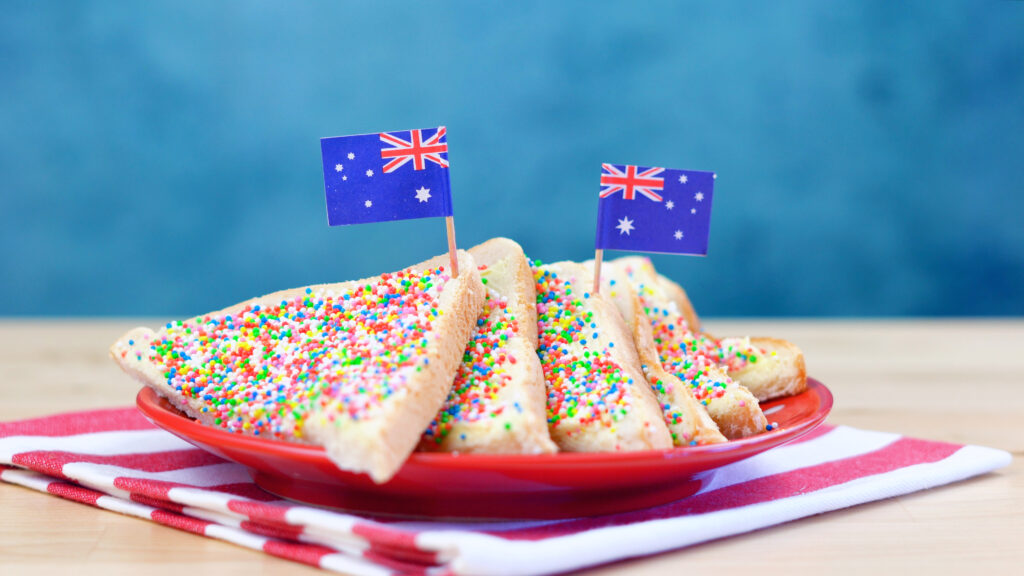 Bread, lots of rainbow sprinkles, and butter – is the favorite snack of all age groups, including children and adults.
Pavlova dessert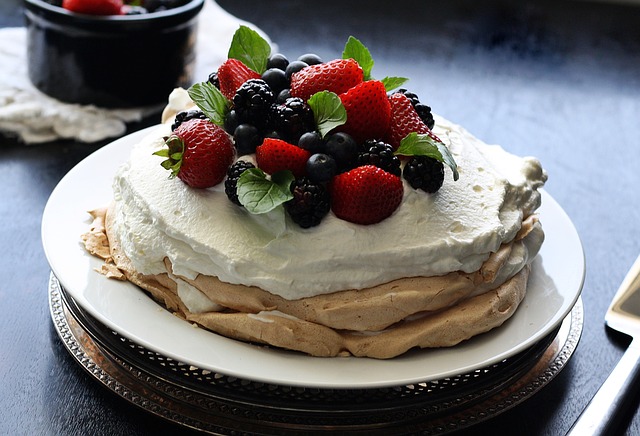 People with a sweet tooth must try this delicious dessert. Pavlova is the national dessert of Australia. It is created in the 1920s during the visit of Anna Pavlova to Australia. This dessert will have a crispy crust, soft filling, topped with fruits, and whipped cream.
Tim Tams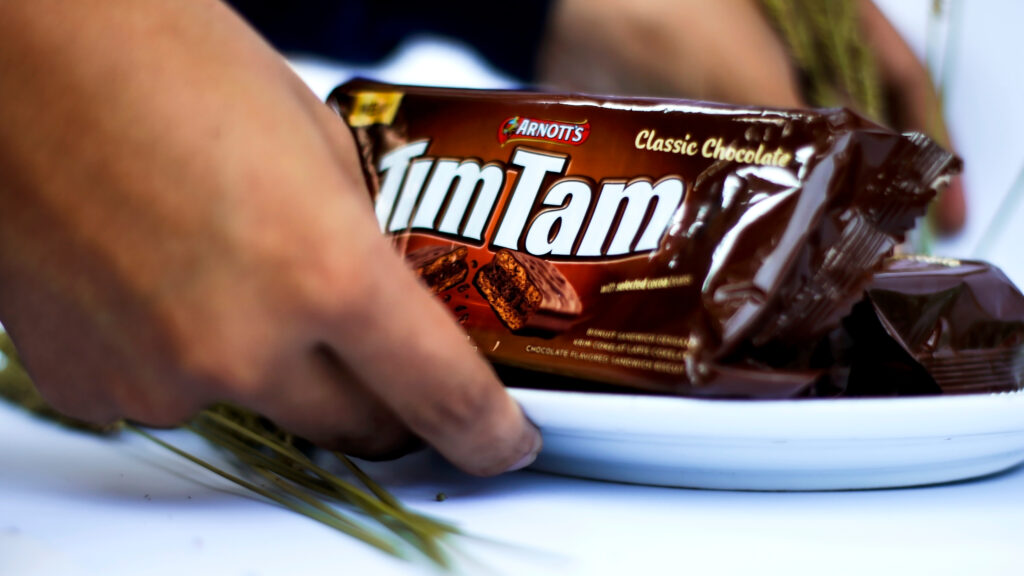 These days, Tim Tams are being found throughout the world. These biscuits will have hot chocolate or milk inside, which you have to drink with a straw after biting the biscuit.
Grilled kangaroo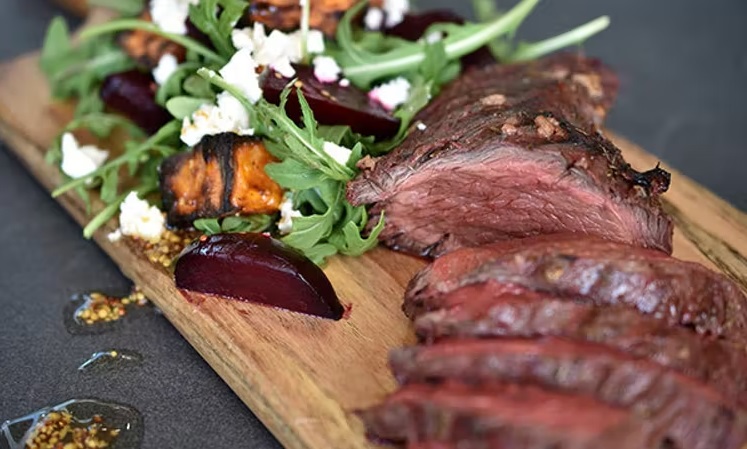 It is the healthiest recipe made with meat. This dish will have less fat and fewer calories. Also, it has more iron and protein compared to beef. Due to these reasons, it is considered the national iconic food.
Lamingtons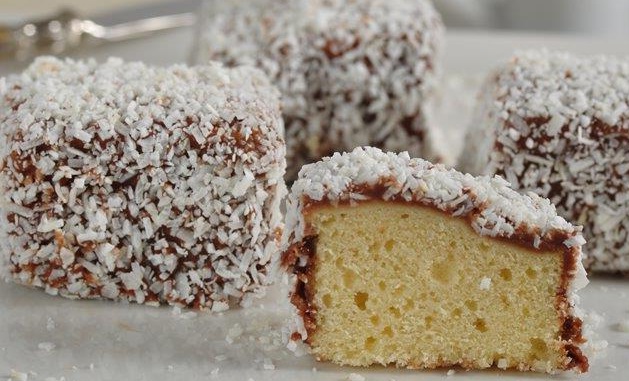 These delicious sponge cakes are the iconic sweet treat of Australia. They are named after Governor – Lord Lamington. They are square and contain two layers filled with cream and jam, coated with chocolate icing, and dipped in coconut.
Barbequed sausages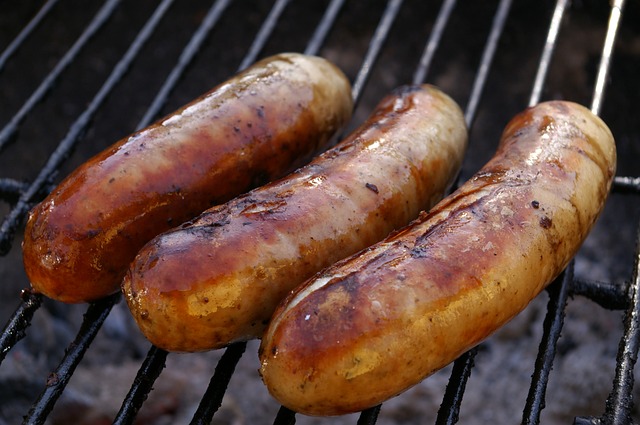 Australians love to eat grills. A sizzling sausage is the best Barbie at any time and any place. In Australia, sausages are prepared with the meat of beef, pork, or others. A bread slice, topped with fried onions and sauce is the best food to choose.
Golden Gaytime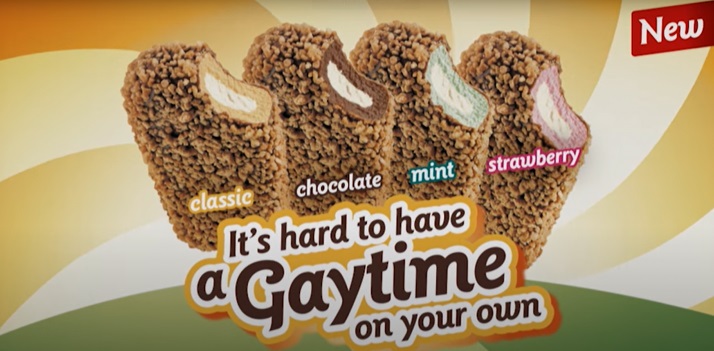 It is the favorite ice cream of Australians, especially during the summer season. This ice cream will have vanilla, toffee ice cream at the center, and be coated with chocolate and biscuit crumbs.
Caramel slice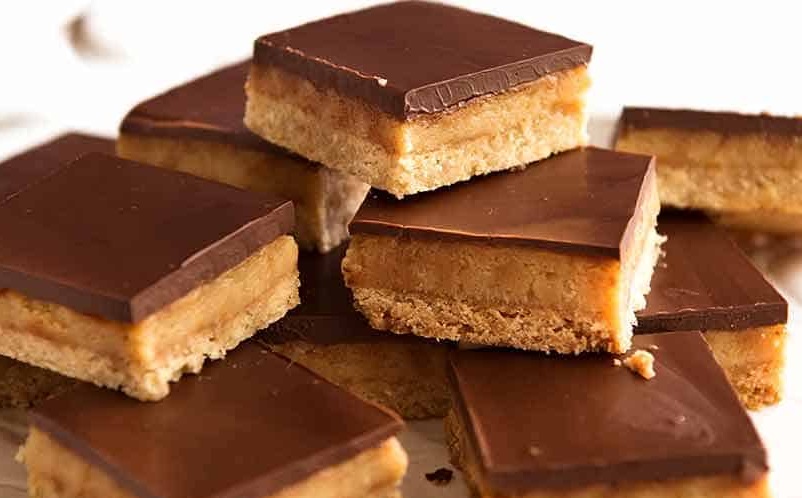 A biscuit with caramel filling and topped with dark chocolate is a delicious recipe in Australia. This caramel slice is found at all the places, including bakeries, bread shops, and others, at low prices.
Twisties and cheeses
These chips are made with potatoes and cheese. Just like American Cheetos, these Australian snacks are of great taste and at another level.
Vegemite on toast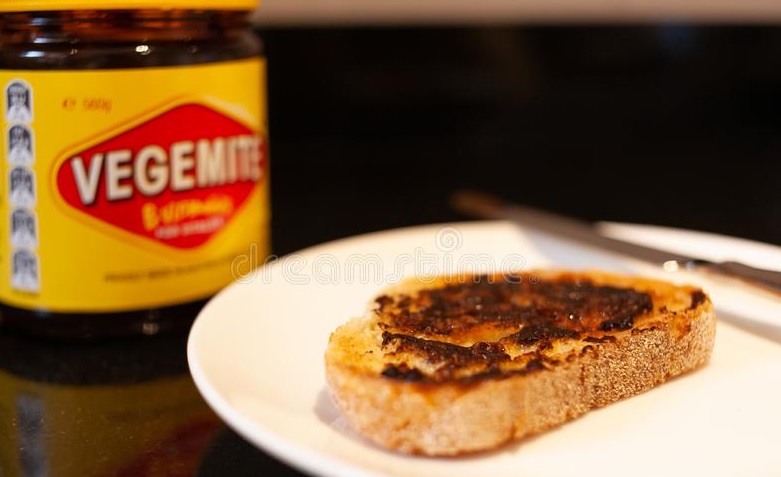 Vegemite on toast is an all-time snack made by Melbournians. It is loaded with vitamin B and other nutritional values. Due to this reason, it is believed that vegemite on toast can help to prevent mozzies.
Drawing the line in conclusion
In the end, whatever your taste might be, you can find lots of dishes in Australian cuisine that meet your food cravings. Aussie are creative with a food and country has many exotic chooses for everyone.