Shoe Lacing Technique To Handle Common Pain Points
Most people do not pay much attention to shoelaces when they take a new pair of running shoes out. At that time, they are indulging in admiring the bright, perfectly cleaning hue. The laced shoes do a great job of keeping the feet in place. However, for some people, a creative lacing technique can make the sneakers feel more comfortable.
Sometimes, a simple adjustment with laces can reduce the chances of pressure points, hot spots, black toenails and other foot irritation. These foot woes are not a new thing to runners. To some people, a change in lacing pattern gives a sweet relief.
Unless you have running shoes with a speed lacing system or Velcro closures, you will possibly tie them like you always do. Keep reading to learn about the lacing techniques to handle common pain points.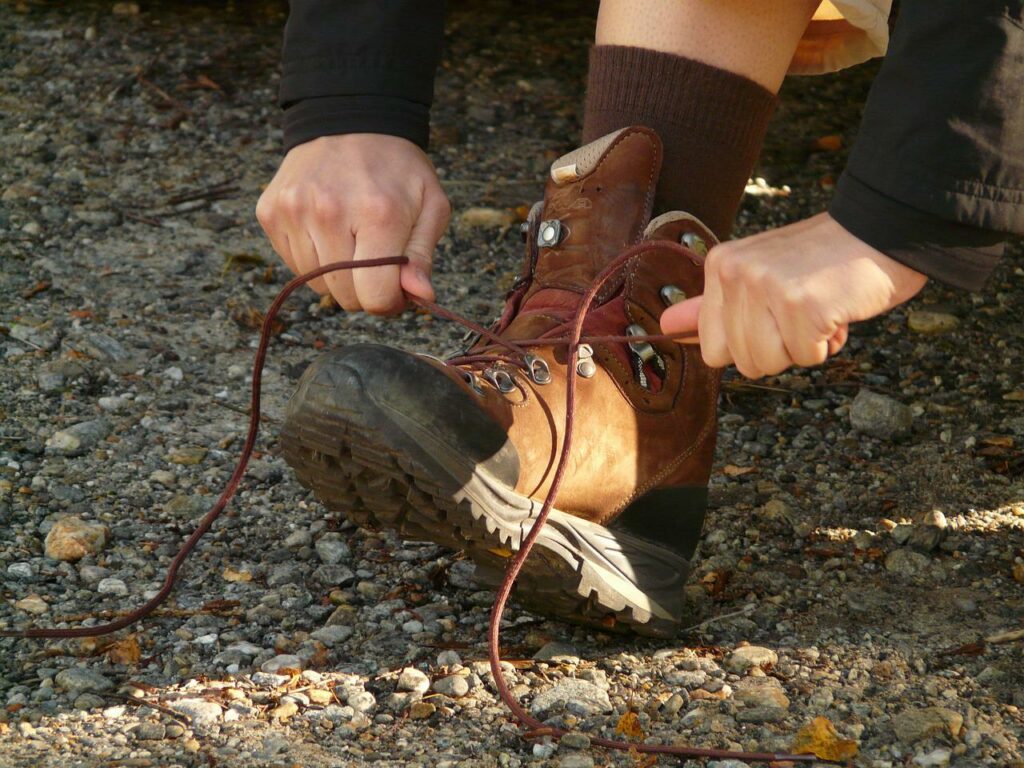 Lacing techniques to handle pain points
It is worth your time to learn a few tricks to handle some common pain points. Every runner should know about these three lacing techniques.
Runners loop – This technique prevents toes from gliding forward and secures heels.
Window lacing – With this technique, you can soothe the pressure points on the top of your foot.
More secure knot – This technique holds laces more securely.
A lacing strategy is not a substitute to get the right fit. To get the perfect fit, you need to see a footwear expert.
Now, let us talk more about the methods of shoe lacing to get a deep insight into it.
Condition you can handle with lacing techniques
Why do runners pay so much attention to lacing techniques? Shoe lacing is not all about securely keeping your foot in place. It can also help prevent your foot from experiencing various injuries and irritations. The first and foremost aspect of the shoe lacing strategy is to avoid creating sore spots.
It is necessary to distribute pressure evenly across shoe lacing while walking or running. You don't want to tie your laces too tight at the ankle or the bottom. A heel lock is one of the most common shoe lacing methods. The method prevents your heels from slipping and prevents recurring painful blisters.
Another method is window lacing. This method is for a high instep. The high instep is a term people use for foot a bit higher in the middle and near the ankle. People with this foot type experience irritation or pressure on the top of their feet when wearing shoes.
You can mostly find shoelaces with long laces. It allows you to use the lacing techniques that make you more comfortable. You can also use these lacing tricks with your current laces. Protect your feet from getting injuries and irritations. You can also change the material of your shoelaces from synthetic to material like nylon. You can also opt for a more natural one like cotton for shoelaces.
These days, many people like using no-tie shoelaces because they don't want to face the hassle of shoelaces while running or exercising. They find these shoelaces more convenient and comfortable, especially at the time of work out.