Australia's Online Floor Coverings Directory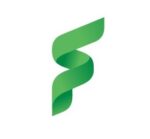 Short Description
Flooring Domain is a single stop for suppliers and customers to connect regarding their flooring needs. Customers can find every kind of flooring service
Description
Flooring Domain – Australia's Online Flooring Directory Expands to International Markets
Customers searching to fulfill their indoor or outdoor residential needs. Customers in need of raw materials or products for their flooring project will certainly find flooring stores within reach. Service providers catering to painting, repairs, installation, carpeting, material supply, etc. reside on this online directory. The platform is a bridge that connects suppliers or service providers associated with flooring to target customers.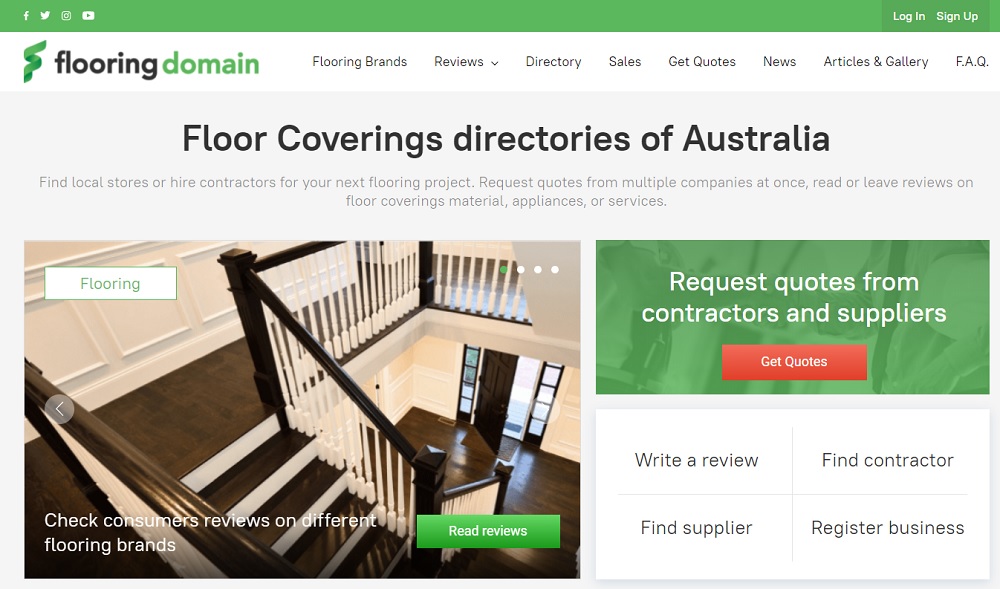 Flooring Domain was designed in 2017 with convenience in mind. The platform creators aimed to build a solution that could make finding carpet shops, tile floorings, decking builders, painting professionals, installers, cleaners, painters, repairers, etc. with ease. Rather than browsing across several web links to find the correct service provider, seekers can check out the categorized list on the platform. Besides, quickly check their reviews, experience, and ratings.
Flooring Domain was established in Queensland Australia several years ago but reached a height of popularity as the best online flooring directory. In 2021, the platform was nominated for the Australian Enterprise Awards 2021.
Flooringdomain.com.au has changed the way customers look for flooring stores and carpet service providers in Australia. Rather than spending hours browsing and sorting search results for flooring specialists or suppliers, customers can just list their projects and wait for professionals to share their offers and quotes. Online directories are making the delivery of flooring services convenient for both professionals and customers.
What to seek for…..
Carpet – Commercial and residential properties that need carpet suppliers and installers can use the online directory to find the best local service providers. The professionals and brands listed on this business director get ratings & reviews from their past clients. Therefore seekers can look through and choose a reputable one suitable for their needs.
Hardwood flooring – On the platform, customers looking for hardwood flooring suppliers and specialists can certainly connect with a suitable one. The platform has a blog that educates people about how to choose the best wood, which are the different flooring styles, protective coatings, landscaping tips, etc.
Tile – For bathroom renovation and redecorating projects, there is a need for finding an experienced contractor. The online platform will help to connect with a trusted tile supplier and installer.
Decking – Decking needs specialized knowledge, especially with weather-proofing. Check the list of decking builders available on the directory to find a reliable one nearby.
Paving/concreting – The driveway needs smooth concrete slabs or if just concrete is to be poured it needs precision to attain an even finish. The platform has a category filter from where listed local paving and concrete companies can be found.
Repair – Homeowners find it hard to find a handyman or repairman. The online directory offers repair services to find customers, who need their kind of repair services.
Painting – Professional painting business owners can share their talent to find local customers in need of enhancing their properties.
Cleaning – many people need cleaning and maintenance services. Sometimes, specialist cleaners are needed to clean up the mess after a renovation project. Service providers can advertise their business on this platform to generate customer leads.
Installation – Customers can locate professionals specializing in tile fitting, laminate carpet floor installation, epoxy surface setup, and more on this business directory.
Sanding & Polishing – Craftsmen and carpenters find this platform appealing as it offers them a chance to find clients generally hidden. The online flooring directory connects craftsmen with those in need of their specialized skills.
From 2021, Flooring Domain has expanded its platform to the international markets. Customers from the UK, US, and NZ can find flooring suppliers and deck builders with ease.
For Businesses – Generate Customer Leads
Flooring businesses have to just post their services to find potential customers lead. Small businesses on a tight budget can kick start with signing for a free account to find new flooring projects. Build a great online presence and enhance business awareness.
Customer services quality and reviews are crucial to building a loyal customer base. Slowly, the brand grows as credibility increases and then upgrades to the PRO account. Take advantage of excess tools available and stay competitive. Free listing allows lessening the promotion & marketing costs for businesses.
For Brands – Build Awareness
Flooring Domain is dedicated to flooring solutions. So, brands and manufacturers that cover flooring solutions find it convenient to promote and expose their products before target customers. It is an inexpensive advertising option with lots of benefits like negligible maintenance cost, online visibility, brand awareness, image-making, and a high rate of success.
It is a top online directory that helps target consumers connect to a flooring brand for their project. A satisfied consumer review helps to create a brand image and build credibility. Reviews and ratings even help future customers make an informed choice.
For Consumers – Fast & Easy
The online directory even helps people looking for reliable carpet shops or flooring installers or tile suppliers. They can check the reviews and ratings to create a list and send project requests. The received quote responses can be compared before making the final decision.
Choose the quotes that suit the flooring project needs and budget but check the service providers' experience, reviews, and legitimacy. The platform offers a wide range of databases for flooring products and services but customers need to perform due diligence on the potential service provider or specialist they plan to hire for their project.
When clients post their project needs on the platform, local service providers get an opportunity to generate quotes for customers to consider. The client will choose a suitable quote after checking the flooring stores business profile.
Besides connecting professionals and customers, the platform also shares the contact details on the directory. It allows the customers to discuss their doubts or obtain guidelines from qualified experts directly without any intermediaries.
Flooring Domain…..A Dedicated & Professional Hub! Get registered!