FlooringDomain.com Floor Coverings Magazine, Blogs and News Hub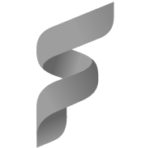 Short Description
FlooringDomain.com is a Floor Coverings Magazine for the latest News Hub, Press releases Hub and Blogs Publisher for Sharing Helpful Information and Influencing Customers.
Description
FlooringDomain.com floor coverings blog offers friendly advice from flooring experts with decades of experience. It can help readers make the right flooring decision for their project.
People are always confused with the plethora of options available in terms of flooring material for their specific project. For example, if the project is for a bathroom then tiles are the best option but again there is a choice of materials like porcelain or ceramic. If PVC flooring is chosen then are the anti-slip solutions. Today, people come in search of information before they start any kind of investment project.
Flooring blogs share educational content associated with how to repair vinyl flooring or how to keep timber floors clean or why to hire professionals for carpet removal and laying. Floor coverings are popular home renovation projects. People planning to remodel the floor feel confused or overwhelmed when they browse the flooring options, so they gather information about what type is better for their living room or which is the latest trend.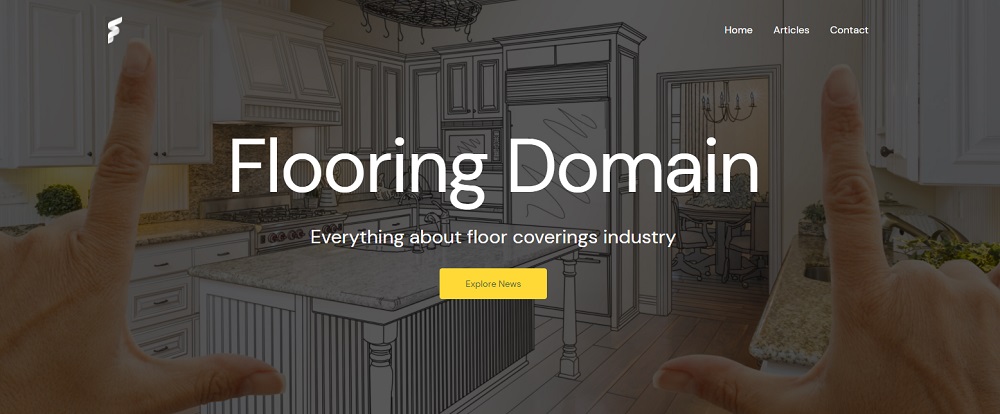 For example, the wall-to-wall carpeting style is back. Hallway runners and tiny foot rugs are the things of the past. Today, practicality is taking precedence over pure aesthetics, and carpet style is back.
People will check the carpet articles and blogs because a flooring renovation project is not just finding a material supplier or an installer but it is beyond that.
Flooring research is essential to gain answers to the following questions
• How to choose the carpet material?
• How to prepare the floor for carpet?
• Is there a need for carpet tiles underlayment?
• Is carpet floor installation a DIY project?
• How to repair carpet holes with carpet patches?
• Tips for carpet maintenance
• How to deal with common carpet issues?
Before planning an investment or a remodeling project people visit blogs to read about building articles. It is essential to stay updated about the industry trends. For example, the kitchen is a space that is most used and exposed to plenty of moisture, which affects the flooring. So, waterproof is the solution!
There is the choice of hardwood, laminate, tile, porcelain natural stone, vinyl, and stained concrete. With the list of options, people depend on expert guidance.
Flooring Domain blogs have posts from authoritative niche experts that can help readers clear their doubts like if they plan to choose vinyl flooring then
• What to consider before buying vinyl flooring?
• What are the pros and cons of vinyl flooring?
• Which is the most durable vinyl flooring type?
• Which is the better option- laminate or vinyl flooring?
• Can you replace a chipped section of the vinyl plank flooring?
• Reasons why vinyl plank flooring buckles and tips to fix it
• Can vinyl flooring be installed in the garage?
The home improvements blogs and articles reveal to readers how to handle their project. If they aim to choose a trend then they can check articles like top bathroom flooring trends for 2022 or hot trends and technologies in using stained concrete for the driveway. If the readers are planning on adding a new deck to their outdoor then there is a lot of relevant information available.
• How to choose the deck materials for a DIY project?
• Which decking material lasts long?
• Things to consider while choosing a professional decking builder
• What questions to ask the deck builder?
• Innovative ideas to dress up the deck
• How to keep decks from getting slippery?
• How to make the deck safe during rains?
The home improvements budget-friendly projects include refreshing rooms with new paint, installing stair runners, renewing old flooring, adding artificial grass, etc. Flooring Domain is an online directory, which allows businesses associated with flooring services to list their business for free.
Consumers in need of a project associated with flooring installation, repairs, supply, removal, cleaning & maintenance, laying, sanding & polishing, grinding, coating, sub-floor preparation, leveling, etc. can post their project needs in detail on the online platform. The suppliers or specialists near the locality will mail their quotes for the clients to consider and reach out. The categories to filter out on the online directory are
• Flooring
• Vinyl
• Carpet
• Rugs
• Tile
• Decking
• Paving
• Concrete
• Floor coating
• Subflooring
• Caulking
• Floor heating
• Artificial grass
Businesses can post flooring articles, blogs, and even press releases on the Flooring Domain web directory. Blogging is essential to them because they can share helpful content, engage the audience, and build brand awareness & trust. They can creatively promote their flooring niche and enhance trust levels. The platform even allows sharing their contact details and encouraging knowledge discussion and sharing, thus the brand's credibility increases.
Posting construction articles or flooring blogs on the Flooring Domain blog section allows the local businesses to gain visibility and exposure. Digital marketing and SEO companies can take advantage of guest posting on the online directory blog section. Sharing helpful information, blogs help Google to enhance search result quality. Google's mantra is to offer the best user experience, so they choose blogs and websites offering reliable information regularly. Home improvement blogs and articles are regularly searched for, so local niche businesses need to consider posting how-to content on this platform and engaging target visitors.
Just like any other guest blogging service, interested digital marketers or SEO companies can reach out to the Flooring Domain website team to ask about link integration policy and other writing guidelines. Thus readers visiting the blog section are already prepared to start a flooring project as they have come in search of information like how to install laminate floors or which type of carpet to choose or why prefer professionals for decking repairs or how to maintain floor beauty. Professionals in the flooring niche can post interesting content and engage potential customers and influence them.
The Flooring Domain Blog section can help visitors of the US, UK, NZ, and AU to gain helpful information before they move to invest! Flooring businesses can benefit from the online visibility necessary to generate customers!