689 PTY LTD Local Professional Flooring Company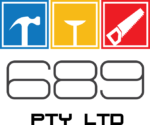 Short Description
Gold Coast flooring company. We provide a full range of flooring services. Installation of new laminate, hybrid vinyl flooring, and timber floors. We also provide floor sanding and polishing
Description
689 Pty Ltd – The Local Professional Flooring Company From Gold Coast
689 Pty Ltd is a professional flooring company that feels the pride to offer its services to customers all across Gold Coast, Brisbane, Tweed Heads, and the surrounding areas. With more than 10 years of experience, this local flooring company offers commendable services and expertise that go beyond simple flooring needs for both residential and commercial properties. You will get complete detail of their services along with the price of each service on https://689.com.au/
Services offered
The company offers flooring services for both commercial and residential properties that include:
Flooring installation
Flooring supply
Floor repairs
Carpet removal
Old floor coverings
Floorcare and maintenance
They provide an amazing flooring experience that provides complete satisfaction to their customers.
They offer services of floor repair, installation, and maintenance that are according to Australian standards. They are proud owners of a few badges like
ATFA (Australian Timber Flooring Association)
Bona – The world leader in timber floor technology
Flooring Domain – Best ranking in the customer reviews.
Their flooring Master, Alex takes a lot of pride in the work and philosophy that customer satisfaction is on priority. His team is always more than happy to investigate and fix any problems regardless of whatever would be the customer issues and questions.
He states that making a contact with 689 Pty Ltd is never an issue. Alex and his team are too happy to assist their customers, answer their queries and help them in whatever way they can with floor repair or other services, even after the job is over.
Visit https://flooringdomain.com.au/user/info/ for customer reviews and their experience availing of the services of Alex.
Each flooring service this company offers is done by experts who have years of experience in this industry. Every project is supervised and done with complete detailing to provide full customer satisfaction.
Flooring installation
689 Pty Ltd is the best for any kind of flooring contract. They work with almost all the types of flooring available in the Australian market.
Their flooring installer contract includes supplying and installing a huge range of flooring that includes timber floorboards, pre-finished bamboo, laminate and hybrid flooring, vinyl luxury planks, and carpet.
They install any kind of flooring whether it is floating, glue gown, lay carpet or direct stick, or loose flooring.
689 prefers laminate flooring as it is more durable than hardwood floors and cost less too. Although they are not real wood, they are quite popular in Australia because of the amazing look they provide. Moreover, laminate floors are affordable, durable, can resist water and any kind of wear and tear.
Whatever your choice of flooring is, just give your local flooring company a call for free measuring and quote. Floor installation prices are different for each floor type but usually range between $20.00/m2 – $40.00/m2.
Floor polishing
With 689 Pty Ltd, you need not worry about brightening and polishing the floor surface of your house. They provide professional floor sanding and polishing services for any kind of timber flooring, whether new or old.
The comprehensive services include:
Sanding
Polishing
Cleaning
Staining
Recoating
Refinishing
Buffing
Repairing
Since this company is a BONA certified flooring contractor, they use only exquisite quality products and equipment for polishing and sanding the timber floors. They understand that with sanding and polishing timber floors, one need to be extra careful as the last thing their customer would want is to have floors that are relatively even and in shape but end with distorted floors.
Their dedicated floor polishing and sanding team provides you with the best job you want. Their floor sanding and polishing job are of topmost perfection that would enhance the look, feel, and value of your home.
With their competitive rates, you have nothing to lose but only to gain. The rates start from $30.00/m2 and include 1 water-based primer coating and 2 finishing coatings.
Floor repairing
The company also offers fast repair and replacement of any kind of flooring. They inspect the subfloor for any kind of scratches, cracks, termites, dampness, leakage, squeaky or sinking floors, ineffective insulation.
They take care of all the floor damages that go unnoticed as they lie beneath the surface like damages under the flooring system or in the subfloor.
Carpet and Floor maintenance
689 flooring experts are there to help with floors and carpet cleaning that gets covered with dust, bacteria, allergen, and many microorganisms. They offer excellent cleaning services of carpet and floor for both residential and commercial places.
Their floor maintenance experts complete their job with complete care and professionalism thus, proving how important and beneficial it can be if you opt for floor cleaning service from them.
You get professional floor cleaning experts who are fast, dependable, and fully-trained to effectively remove harmful bacteria, dust, or allergen that are harmful to your health. They have a range of services to offer in this category:
Floor cleaning
Floor re-oiling and re-coating
Carpet steaming and dry cleaning
Floorboard waxing
Vinyl floor polish
Bamboo and Floating floor cleaning
Floor preparation
This is one more service that 689 Pty Ltd professionals are best at and it is the floor preparation that is needed to install any floor covering. The job needs a great deal of preparation, the right tools, methods, and expertise.
With 689 professionals in Gold Coast, you need not worry as their experts are skilled in floor removal, concrete slab, and board grinding, leveling, and cleaning.
Their services for floor preparation include:
Removal of current floor covers
Removing contaminant, mortar, or glue
Rectifying rain damaged slabs
Diamond grinding for new flooring
Applying moisture resistant and waterproof barrier
Floor levelling, patching, full flood
The rates for floor levelling start from $20.00/m2 and vary with the kind of slab and sub-floor preparation.
689 Pty Ltd offers outstanding services even though their installation, supply, flooring maintenance, and carpet prices are very competitive. Being a local carpet and flooring installer for many years in and around Gold Coast, they have set a high level of professionalism. They guarantee and warranty all their works. The quality of their job is not only about the final look of your new floor covering but it is about the exquisite performance too.