Smartiv Online Phone Cases and Smartwatch Bands Store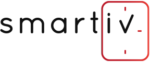 Short Description
Shopping with Smartiv for mobile phone accessories is never got easy. Explore the quality phone cases and smartwatch bands for the most famous digital brands.
Description
Smartiv Online Store – Explore the Quality Phone Cases and Smartwatch Bands
Nowadays, Smartiv has emerged as the best available online store for various smartphones accessories and smart watches in Australia. Smartiv is a well-known family business located in Surfers Paradise, in Australia.
Mobile phone users can now easily personalize all their smartphones and smart watches by using top-quality accessories available at reasonable prices from Smartiv.
One can get from this online store various top-quality phone cases and accessories and also smart watch bands. For making purchases, users have to first register on the website for creating an account at www.smartiv.com.au.

The process of registration on this website will be pretty simple and straightforward, and will hardly take a few minutes for opening a new account.
This platform will offer a few of the latest designs of watch bands for smart watches of a few top brands such as
• Apple
• Fitbit
• Garmin
• Samsung
Smartiv offers ideal phone cases for apple phone models. One can find from their inventory a few good collections of such cases for multiple models of iPhone ranging from older to recent handsets.
Customers can select quality phone cases for Apple models such as slim cases, wallet cases, and eco-friendly cases. Every case will perfectly fit the phone and can offer good protection from any falls or physical impacts.
All website visitors can always narrow down all their search results and select the right ones meant for their handsets like any iPhone of models of 11/12/13 and also older iPhone models of 6/7/8 too.

Also, they provide iPhone cases of premium ranges that are designed uniquely with materials of the best quality. The phone case is an important accessory since people always carry their phones. Despite taking every possible care, the users can drop the phone a few times. Such cases will be more so, with people who are clumsy, impulsive and are usually prone to breaking all their expensive devices due to their active lifestyle.
Buyers can select from many different options available such as luxurious, stylish, comfortable, and sporty. One can find Apple and Samsung water-resistant assorted quality watch bands and also the ones having holes for breathing of skin at this store.
By browsing the website the customers can select a few classic designs of watch straps that can match an individual's style and choice.
Smartiv has also offered for kids and also adults for no-tie silicone shoelaces. Often kids, as well as few adults, find it quite challenging while tying their shoelaces. Visit the website www.smartiv.com.au for buying any of the above items.