MetaMonkey AI, or MMAI, is a company that is making waves in the world of cryptocurrency.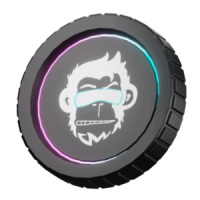 MetaMonkey AI, or MMAI, is a young and dynamic company that is rapidly making a name for itself in the world of cryptocurrency. In just five short months, MMAI has already accomplished more than many other projects in the space. The company is focused on building a metaverse that offers a truly immersive experience for its users, complete with gaming, e-commerce, and even real estate.
But what sets MMAI apart from other blockchain projects is its commitment to delivering real use cases for its technology. The company's products are built on research and patented technology, and they are designed to provide tangible benefits to users and investors. MMAI is also known for its strong community, which has rallied around the project and helped it to grow at a rapid pace.
As MMAI continues to develop its products and expand its reach, it is poised to make a significant impact in the cryptocurrency industry. Whether you're a crypto enthusiast, an investor, or just someone looking for new and innovative experiences, MMAI is a project that is well worth watching.
In July 2022, MetaMonkey AI made its first public appearance through a series of AMAs with well-known YouTubers and cryptocurrency enthusiasts. During these AMAs, the company's founders revealed that MMAI is a future "underline technology" cryptocurrency project that aims to provide a cryptocurrency wallet with a unique feature, as well as a metaverse and its own blockchain. In various interviews and AMAs, MetaMonkey AI explained that they are looking to bridge the gap between the real world and virtual reality by connecting web2 and web3 technology and providing an API portal for businesses to connect to their blockchain and virtual world, thereby offering a new market for interested companies.
One example of how the company plans to do this is by partnering with a wine seller who is interested in selling collectible wine via NFT. To avoid unnecessary shipping and possible damage during transit, the buyer will store the collectible wine at a proper wine storage facility for future resale or possible delivery to any nominated address. The MMAI NFT will serve as the buyer's wine ownership and proof of purchase.
At this stage, the company's story was similar to that of many other crypto startups. However, there was something about this project that made it stand out, and we have been following it closely. One big difference is that the company already had products ready for immediate release, making it a 100% community-driven cryptocurrency project. Moreover, the developer team has no tokens or a single wallet.
In short, MetaMonkey AI is an ambitious project that has set its sights on the future of blockchain technology. Its unique features and products have caught the attention of the crypto community, and we are excited to see what the company has in store for us next.
The Visionaries Behind MetaMonkey AI
MetaMonkey AI was created by Augustin Gohil, Andrew Cha, and Johan Gutti – three individuals with diverse business experiences. The founders came from different industries, with backgrounds in the auto-moto business, and they combined AI with e-commerce technology to create MetaMonkey AI.
Initially, the founders had an idea about the MetaMonkey AI project that they viewed as a fun concept. However, as they looked into it more seriously, they decided to give it a go, leveraging their knowledge and resources to bring their vision to life.
Augustin Gohil, the CEO of the company, is an experienced entrepreneur who has previously founded and led several successful businesses in the automotive and real estate industries. Andrew Cha, the CTO, is a technology expert with over a decade of experience in developing cutting-edge software solutions. Johan Gutti, the COO, is a seasoned business executive with a background in corporate finance and private equity.
Together, the founders bring a wealth of business acumen and expertise to the table, which has helped MetaMonkey AI achieve its early success in the blockchain and cryptocurrency industry. With a shared vision of bridging the gap between the real world and virtual reality, the team is committed to developing innovative solutions that will shape the future of blockchain technology.
MetaMonkey AI's Partnerships
According to Augustin, one of the founders of MetaMonkey AI, building something strong and valuable requires cooperation and a good relationship. Drawing from his business experience, he leveraged these relationships to gain access to AI technology and secure partnership agreements for the future development of MetaMonkey AI. As a result, the company has been able to partner with research institutes and several leading companies and laboratories from around the world.
These partnerships have allowed the company to gain access to some of the best developers and Ph.D. students to work on its products. Among MetaMonkey AI's AI technology partners are:
Creativia, an open research and development metaverse platform;
ICT Convergence Research Centre;
NS LAB, the Networked Systems Laboratory; 
Cognitgo, the Intelligent Automation Experts.
Through these partnerships, MetaMonkey AI has been able to tap into a diverse range of skills and expertise to help drive the development of its unique products. Moreover, the company's commitment to building strong and long-lasting relationships with its partners is a testament to its vision of working collaboratively to achieve its goals. With such impressive partnerships, MetaMonkey AI is well on its way to making a name for itself in the world of cryptocurrency.
MMAI Tokenomics and Smart Contract
The MMAI token is the utility token that will be used in the PUREWORLD ecosystem for certain interactions and transactions. This is an ERC-20 token built on the Ethereum blockchain. The smart contract for the MMAI token contains a variable tax rate function. As of February 2023, the MMAI Token has a tax for buy and sell transactions.
The buy tax is 5%, with 1% allocated for marketing and 4% for AI tech development. On the other hand, the sell tax is 10%, with 1% allocated for marketing, 2% for developers, 3% for liquidity, and 4% for AI tech development. There is no transfer tax for wallet-to-wallet transactions.
The security of the MetaMonkey AI MMAI token smart contract was audited by Certik and has passed the Skynet Trust Score of 80 out of 100. Additionally, the MMAI smart contract is Certik Tier 1 KYC GOLD Verified, Audited, and Skynet enabled.
For those interested in purchasing the MMAI token, it is available on several popular exchanges, including Uniswap, BitMart, Bkex, Probit Global, and Lbank.
Early Bird Deals: MetaMonkey AI Pre-Sale
The MetaMonkey AI pre-sale went live following the Certik smart contract audit. The company took extra precautions to ensure that the contract was secure, and that all potential investors would be safe from any potential hack exposure. The pre-sale period ran from the end of August 2022 to the beginning of September 2022.
The pre-sale was conducted through Poolo.io, and the company had set a hard cap of 1000 ETH, which was successfully reached during the pre-sale offer. During the pre-sale of MMAI tokens, the company set a high buy-and-sell tax to avoid a pump-and-dump situation during the initial sale and to establish the coin token on the market.
About 75% of the pre-sale funds went to liquidity for future token trades on Uniswap, a decentralized exchange platform. The remaining funds were allocated towards marketing, AI tech development, and other important areas.
After a successful pre-sale, MetaMonkey AI was ready to make its official debut on September 6, 2022 – the company's birthday. Within a few days of its launch, MMAI was listed on three different exchanges, including a decentralized cryptocurrency exchange, Uniswap.
Here are some key market token data during the launch period:
10 billion circulating supply

Total liquidity of 2.24 million

Market cap of 3.6 million

940 holders

Launch price of $0.00035
In the first few days, the MMAI token experienced an insane price surge, reaching an all-time high price of 0.0006653. However, the market quickly turned, leading to a price drop and chart crash. In a few months, the MMAI token hit its all-time low price of around 0.00019. Many investors were quick to dismiss it as another pump-and-dump project.
Despite the challenges, the MMAI team remained committed to developing and delivering promised products to its investors. They refused to accept the negative sentiments surrounding the project and focused on delivering value to their stakeholders.
Today, MetaMonkey AI continues to thrive and expand its product offerings. The company's commitment to transparency, community engagement, and innovation has earned it a strong reputation in the cryptocurrency industry. With a focus on bridging the gap between the real world and virtual reality, MetaMonkey AI is well on its way to making a lasting impact in the blockchain space.
Delivering the First Product: MetaMonkey AI - Pure Wallet
In just a few weeks after its launch, MetaMonkey AI unveiled its first product to the public – a unique and patented cryptocurrency wallet. The PureWallet combines three functions in one – your ordinary crypto wallet, offline crypto storage (like a Ledger), and offline crypto payments.
The PureWallet is a game-changer in the blockchain technology space. It provides a secure crypto wallet by introducing cold wallet capabilities without the need to purchase any additional hardware. Additionally, it is the only wallet capable of peer-to-peer transactions without an internet connection.
The PureWallet is a "cold storage" wallet that allows users to store their cryptocurrency in offline mode. This is an essential feature that ensures that the users' cryptocurrency is well-protected against any possible hacks or breaches. Furthermore, the wallet's peer-to-peer payment feature without an internet connection is another unique aspect that sets it apart from other wallets in the market.
The wallet is easy to use and provides a hassle-free experience for users looking to store, manage, and transact their cryptocurrency. With its innovative features and strong security, the PureWallet is poised to become a leading wallet in the cryptocurrency industry.
Revealing the Metaverse: MMAI - Pure World
MetaMonkey AI has recently revealed its metaverse, Pure World, which is built on the Unreal Engine 5. According to Augustin, the idea behind Pure World is to create a virtual reality that is as real as possible and that everyone can find useful for both leisure and business. For instance, real shops can set up virtual store, allowing people to shop with their friends from around the world and get their purchases delivered to their doorsteps.
The Pure World metaverse is set to revolutionize the way we interact with the virtual world. The platform aims to provide a seamless experience for users looking to engage in leisure or business activities. As the metaverse continues to develop, the company plans to incorporate cryptocurrency payments and AI technology to enhance the inventory and shopping experience. With a focus on providing a more immersive experience, MetaMonkey AI is working towards developing Oculus-style devices that allow users to dive deeper into the metaverse reality. Overall, the MMAI Pure World is a unique and innovative metaverse that has the potential to change the way we perceive and interact with the virtual world.
The MMAI Pure World is based on research and development with a significant focus on providing a great experience. Whether you are looking for fun, investment opportunities, or looking to create your e-commerce business on tomorrow's internet today, the MMAI Pure World has got you covered.
The MMAI Pure World is a new and exciting way of interacting with other Web3 enthusiasts. It provides a whole new level of immersive experiences, including entertainment, social, business, and educational. The metaverse is focused on utility software that offers multifunctional facilities to every meta-human. The web-inside-web (WIW) module will include an NFT blockchain with a metaverse for user traceability and a smart contract for access permission for meta-humans to travel across metaverse places.
The first look at the metaverse was revealed in October 2022, with small empty buildings and no users. However, after months of intense development, MMAI Pure World now looks like a well-established megapolis, complete with high-rise buildings, shops, offices, stadiums, and advertising billboards. The streets are full of cars and ready for visitors to dive into the virtual reality.
MetaMonkey_AI Rebrands to MMAI
MetaMonkey AI has gone through a challenging period in the crypto market, with bearish trends and fud affecting investor sentiment. Despite this, the company has been able to gain the trust and support of the crypto community, with the token price settling just above its launch price in the range of 0.00035 to 0.00040.
As the new year and new opportunities approached in 2023, MetaMonkey AI made a strategic decision to rebrand as MMAI. This rebranding marks the beginning of the company's evolution from monkey to pure blockchain AI technology. The company opted for a shorter name that would be more suitable for the crypto space and a new flash octagon logo.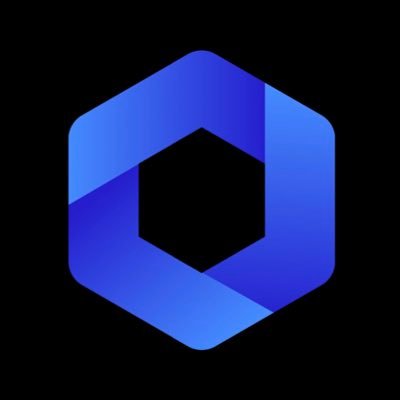 The new branding and logo aim to convey a sense of strength, stability, balance, and unity to MMAI holders. The octagon's shape is known for its stability and strength, making it a popular symbol for things like architecture, engineering, and sports. Additionally, the eight sides of the octagon can represent the balance and harmony of different elements, such as yin and yang in Chinese philosophy. In some cultures, the octagon represents the interconnectedness of different things, such as the eight limbs of yoga in Indian culture. Furthermore, the octagon is considered a complete number in some cultures, representing completion and wholeness.
MMAI's foray into the web3 gaming market is an exciting development. The company has provided a sneak peek of its upcoming web3 games that will be available not just on PC but also on mobile devices. The web3 games that the company will start with include combat shooting simulation games, task-based games, and car racing games. These games are just the beginning, and the company has promised to expand the variety of games available in the future.
The addition of web3 gaming is a bonus surprise to the already exciting PureWallet and PureWorld offerings. It is impressive that a company that is only five months old is venturing into the highly competitive gaming market. Some of the web3 games will be play-to-earn games, which means that players can earn cryptocurrency rewards while playing.
MMAI's approach to gaming is in line with its mission to deliver innovative and use-case products to its users and investors. It will be exciting to see what other surprises the company has in store for us as it continues to expand and develop its offerings in the coming months.
MMAI - Key to the City: Property NFT
Real estate NFTs are not new to the crypto world, but MMAI has surprised the market by announcing that people can now own property within the PureWorld metaverse. In fact, the Key to the City NFT is not only a real estate NFT, but also a special right and access NFT.
MMAI's functional NFT goes beyond digital asset management by enabling the transformation of virtual products into physical assets. Other real-world products that the NFT market will affect include investment instruments, product authenticity, medical records, intellectual property, patents, identity verification, supply chain, voting, and more. In addition, the NFT blockchain will allow metaverse users with traceability and smart contract permission-based access for meta-humans to traverse the multiple metaverses.
Only 5002 NFTs are offered for sale. After the sale ends, all unsold NFTs will be burned. This is a one-off chance to buy a property in the PureWorld. The company has clearly stated that there will be no other opportunities in the future.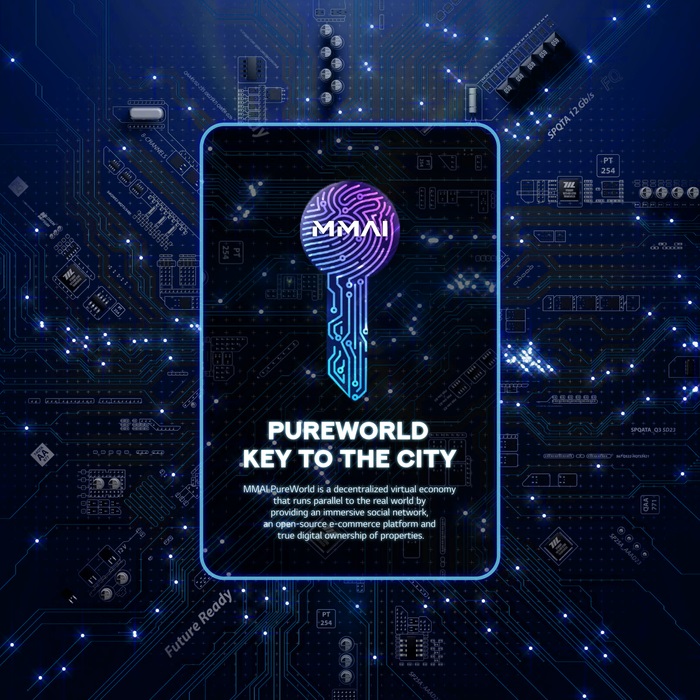 Benefits of owning the Key to the City NFT:
Access to one free mint of the 12 exclusive properties

Ownership rights to property within the MMAI PureWorld

$100 in airdropped MMAI coins when PureChain is released

Access to all PureWorld beta releases

Voting rights within PureWorld

Access to secret locations within PureWorld
After the sale:
Any Keys to the City not sold during the initial sale will be burned

Any properties not sold during the initial sale will be released on OpenSea to be purchased

All owners of the free NFT properties will be required to pay their own gas fees to claim their title or deed
The chance to own an Arena:
Minting one of these rare properties will give you exclusive ownership rights to the entire arena. This includes naming rights to the arena and all advertisement rights. These arenas will be used for any events or games released in the PureWorld.
What property can you own by purchasing the Key to the City NFT?
There are 12 exclusive properties to own:
Arena

Ad Billboard

Ad Stand

Ad Electronic Building Display

Small Store

Medium Store

Large Store

Office

Large Booth

Small Booth

Medium Booth

Mystery Car
The catch is that no one knows what property they will get until the NFT sale ends. After the sale, a specially developed raffle software will randomly distribute available properties for each NFT holder – one property per NFT. The number of NFTs sold has not yet been determined, but if any are left, the remaining unsold properties will be taken from the market. The company has not made it clear yet what their plan is for the remaining real estate – it may be offered in the future for a fixed price, or it may be removed from the marketplace permanently.
A Future Blockchain, MMAI - Pure Chain
MMAI has announced that it is currently in the process of developing its own blockchain, Pure Chain. While details about the blockchain are scarce at this point, we do know that it is being designed as a payment processing system to bridge the gap between Web2 and Web3 e-commerce businesses. It is also expected to drive e-commerce within the PureWorld metaverse.
The PureChain blockchain is likely to come with several features, including a smart auto-mining (SAM) system for industrial IoT blockchain networks, an offline transaction architecture, a blockchain-based data sharing method to improve reliability in distributed systems, and the IoMT-Net, which is a blockchain-integrated method for unauthorized UAV localization using lightweight convolutional neural networks for the internet of military things.
Moreover, it is worth noting that the token will be a coin and taxes will go down to zero when the blockchain is launched. One of the things that sets MMAI apart is its commitment to delivering on its promises using patented and well-researched technology. We will be keeping a close eye on PureChain as it continues to develop and will update you on any future developments.
The final thought is MMAI, the next Future Blue Chip Coin?
In terms of whether MMAI is the next future blue chip coin, it is difficult to say definitively. However, it is worth noting that the company has already delivered on more than what was promised during its initial AMA. MMAI has a strong community and is dedicated to looking after its investors and holders. The Tokenomics and security of the project are strong, and the company has already secured partnerships with big brands such as LG U+. With one of the best dev teams and resources behind it, MMAI certainly has the potential to become a top blue chip token in the near future. While we cannot predict when this will happen, we hope to see MMAI among the top 20 cryptocurrency projects in the next year or two.
As of today, we are invested in MMAI and hold some tokens. All information provided is based on our internet research, MMAI AMAs, MMAI promoters, and the following official MMA channels. We encourage you to Do Your Own Research before investing in MMAI, if this is your intention.
BusyFox SEO is a friendly family-owned digital marketing agency that specializes in helping businesses achieve success online. With a focus on customer success, the BusyFox team has been helping clients improve their online presence and grow their businesses for over 3 years.
Led by a team of experienced digital marketing professionals, BusyFox offers a range of services, including SEO, PPC, social media management, and web design. The agency prides itself on its personalized approach, working closely with each client to develop a customized strategy that meets their unique needs and goals.
Special thanks to Dr. Crypto PhD. #MMAI for consulting us and providing valuable information for this article.
To learn more about BusyFox and how they can help your business succeed online, visit their website at www.busyfox.com.au.