The recent surge of memecoins has significantly impacted the crypto market. Many investors have been quick to take advantage of the sudden rise in new meme coins, leading to the emergence of the popular PEPE Token. However, this shift in investment strategy has come at a cost for more stable projects and blue-chip coins, which have experienced a significant drain of capital as investors divert their funds towards these more speculative investments. As a result, many of these projects have seen their value drop below their previously established levels, while the overall market capitalization has remained relatively stable.
MMAI has not been immune to the recent memecoin craze, as evidenced by the drop in its chart. Nevertheless, despite the current bear market for cryptocurrencies, MMAI remains committed to building a blockchain empire based on cutting-edge technology. In fact, despite the challenges and market downturns of recent days, MMAI has exciting news to share.
On May 14, 2023, MMAI held a grand opening for its new headquarters in California, USA, where it has partnered with NS Labs and will share office space with them. This partnership aims to build a thriving MMAI ecosystem under one roof, combining the resources and expertise of both entities toward this common goal.
In addition to this partnership, MMAI has also recently announced that it has secured a space at the upcoming Seoul Meta Week conference. This event, scheduled for June 26, 2023, will focus on Web3, Metaverse, and Blockchain Gaming topics. With PureWorld, PureChain, and PureWallet set to be the key players in this exhibition, MMAI will have plenty to present at the conference. This represents an invaluable opportunity for the company to showcase its innovative technology, connect with leading industry figures, and potentially secure new partnerships, investors, and end-users.
MMAI Headquarters Grand Opening Highlights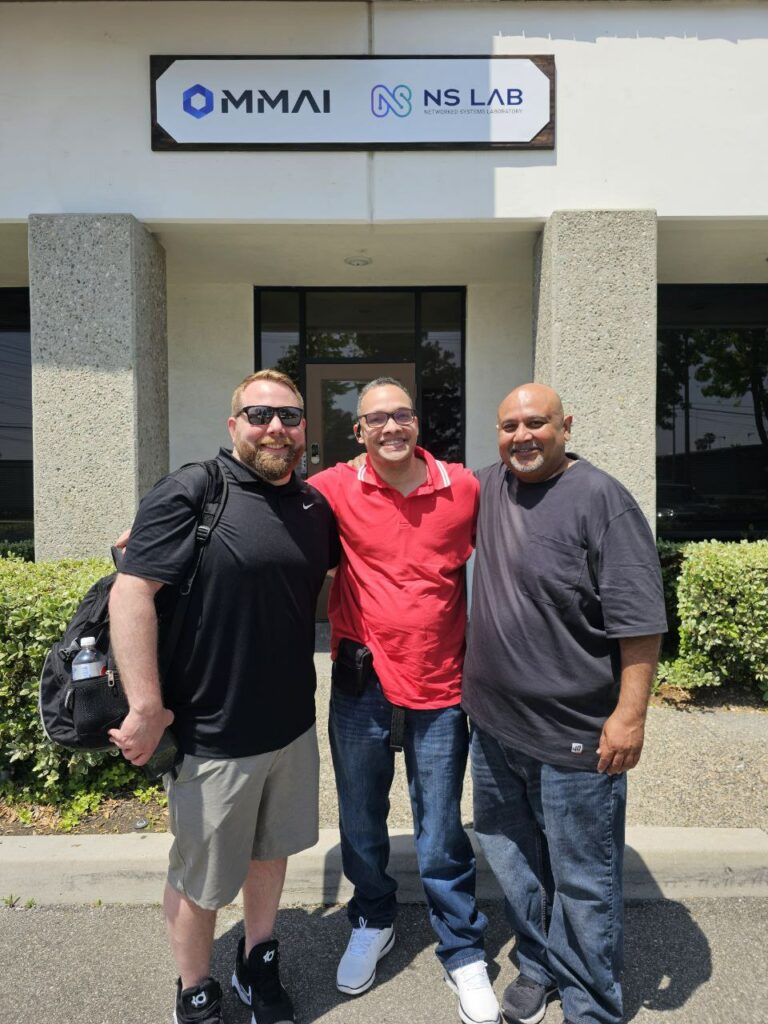 The HQ grand opening was an exciting and memorable event for everyone involved. MMAI's commitment to its investors and community was on full display as they welcomed guests from all over the world to their new headquarters. The live streams provided an opportunity for those who couldn't attend in person to feel like they were part of the experience, and the marketing team did an excellent job of capturing the excitement and energy of the event.
The guest speaker, DR.Kim from NS Lab, was a highlight of the day. His insights into the MMAI ecosystem, as well as the in-depth details on its development and road map, were invaluable to everyone in attendance. The Q&A session that followed allowed guests to ask questions and gain a deeper understanding of the company's vision and goals.
The HQ tour was another highlight of the day, providing guests with an opportunity to see firsthand the cutting-edge technology and innovative solutions that MMAI is developing. The tour was a great way to engage with the MMAI team and get a sense of the company's culture and values. The event's catering and social engagement portion provided guests a chance to network and connect with other like-minded individuals in the crypto and blockchain space.
MMAI is a Community Focused Blockchain project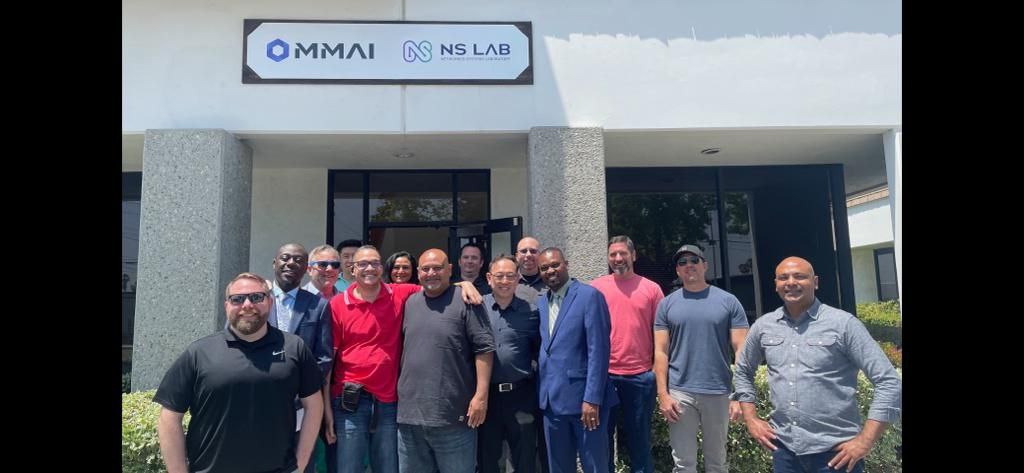 MMAI is more than just a crypto project, it's a real community. Some can say it is even a family. The company's commitment to its investors and community goes beyond just developing innovative blockchain solutions. MMAI is focused on building a strong and supportive community passionate about advancing decentralized technology's future.
This sense of community was on full display during the HQ grand opening event. Guests were welcomed with open arms and made to feel like they were part of the MMAI family. The event provided an opportunity for members of the community to connect with each other, as well as with the MMAI team.
MMAI recognizes that the project's success depends on the support and engagement of its members. To that end, the company has developed a range of initiatives to foster a strong and supportive ecosystem. These include regular community meetups, AMA sessions, and various engagement programs.
With its dedication to its investors and community, MMAI has created a strong foundation for success. By fostering a sense of belonging and inclusivity, MMAI has established itself not only as a leader in decentralized technology but also as a platform where individuals can connect, collaborate, and learn from one another. As the company continues to develop cutting-edge solutions, its community and family-like atmosphere will undoubtedly play a critical role in driving its success in the future.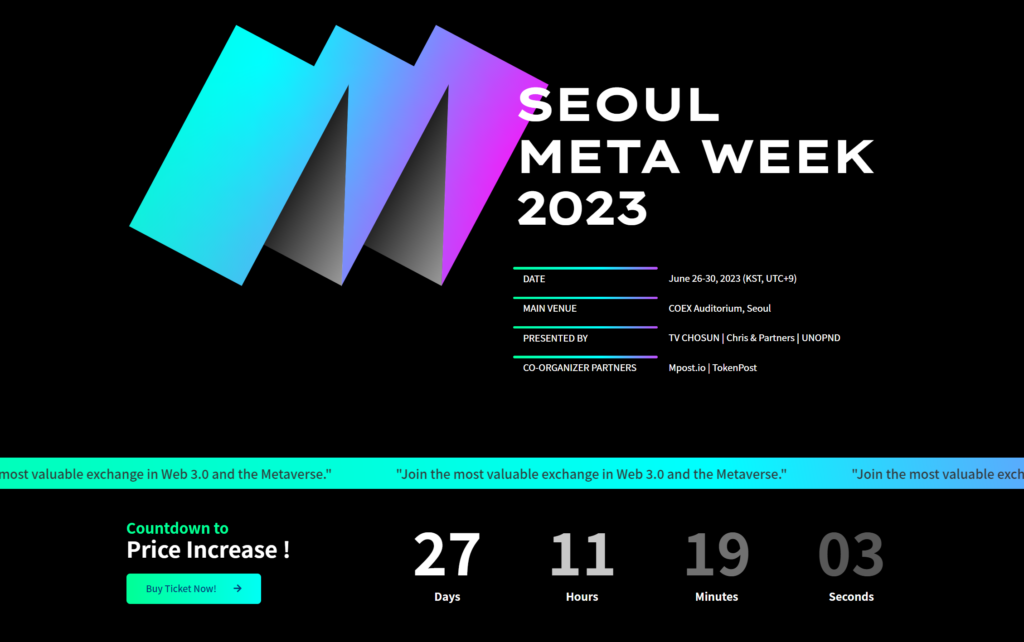 MMAI is gearing up to showcase its cutting-edge technology and ecosystem at the highly anticipated Seoul Meta Week conference. This event offers attendees an unparalleled opportunity to gain insights from industry leaders and experts about the latest trends and developments in Web3, Metaverse, and Blockchain Gaming. MMAI will be presenting its leading utilities, including Metaverse, PoA Blockchain, Crypto wallet, and Web3 gaming, at one of the largest booths at the conference.
This is an exciting opportunity for MMAI to expand its reach and find new customers and investors. The conference will provide a platform for MMAI to connect with other leading players in the industry, collaborate on new ideas, and build lasting partnerships. MMAI believes that this conference will be a crucial step towards establishing its presence in the market and solidifying its position as a leader in the blockchain and cryptocurrency space.
Seoul Meta Week Exhibition, an exciting event that explores the latest advancements in Web3, Metaverse, and Blockchain Gaming, will cover a wide range of important topics such as Web 3.0, Blockchain Interoperability, Metaverse Platform Expansion, Digital Ecosystem, NFT Ecosystem Expansion, Decentralized Finance (DeFi) Advancement, Cryptocurrency Prospects, and much more.
This comprehensive agenda promises to provide valuable insights into the current and future state of the industry, making it a must-attend event for anyone interested in this field.
MMAI eagerly anticipates participating in Seoul Meta Week, as it marks a significant milestone for the company to showcase its ecosystem and engage with potential customers and investors.
This event is a pivotal moment for MMAI as it takes a major step into the market, and we look forward to seeing the opportunities and growth that will emerge from this conference.
In conclusion, MMAI has faced the challenges of a tough market head-on and has continued to make strides in developing its cryptocurrency ecosystem. Despite the bear market of 2023, the company has kept sight of its mission to offer innovative solutions for Web3, Metaverse, and Blockchain Gaming. MMAI's participation in prestigious conferences like Seoul Meta Week is a testament to its commitment to showcasing its advancements and attracting new customers and investors. With their leading utilities PureWorld, PureChain, PureWallet, and Web3 Gaming Studio, MMAI is positioning itself as a major player in the cryptocurrency space. As the market continues to evolve, MMAI is poised to keep pushing forward and expanding its offerings to meet the needs of investors.
The views and opinions expressed in this article are those of the author and do not necessarily reflect the official policy or position of MMAI. The information provided in this article is for general informational purposes only and should not be considered as investment or financial advice. The author and MMAI are not responsible for any investment decisions made based on the information provided in this article. Readers are advised to do their research and due diligence before investing in any cryptocurrency or blockchain project.
We would like to extend a special thank you to the following sources for their contributions to this article: